Online Design Tool Makes Choosing The Right Natural Stone Easy
READY TO GET INSPIRED?
The free online home design tool from Espinoza Stone brings your stone designs to life with just a few clicks.
Picking the right stone can be big challenge for homeowners and their designers. There is no standard name for many types of natural stone as every quarry, fabricator and yard uses different names for what can essentially be the same stone. When you add the wide variety of stone mixes that exist on the market, the stone selection process gets even more murky. Most stone design centers have small sample boards, tiny brochure pictures, sample walls or worse, chopped stone on pallets.
It's just not easy for most folks to look at a pallet of chopped or thin veneer stone and visualize how it will look on their home.
Compare stone types and styles easily with your colors
Our Profiles® app helps you visualize different cuts and types of stone on your home. With a few clicks you can view our natural stone alongside a wide variety of paint, stucco and roof colors. Our team has assembled a large natural stone catalog rendered from pictures of real stone. This makes it possible for you to get an accurate idea of how your stone selection will look alongside the paint, stucco and roof colors you like.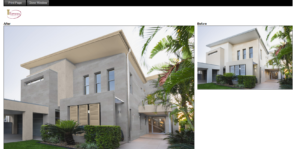 Customize your designs.
Use one of our 10 pre-loaded home elevations or upload your own rendering and drawings to get a realistic comparison of our different stone cuts and varieties. The goal is to increase your comfort level and make the stone selection process easier to visualize. The Profiles tool will keep track of every color and stone type you select for your design and allows you save your designs.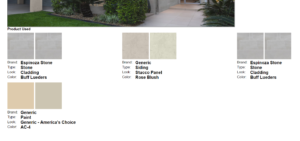 Give our Profiles tool a try.
Our Profiles© tool is live and can be found online at the Espinoza Stone website. Get inspired, be creative and have fun bringing your stone designs to life.