Can Masons Be Too Safe?
No, but being safe and meeting OSHA requirements are not always the same thing.
Guest blog by Bill Palmer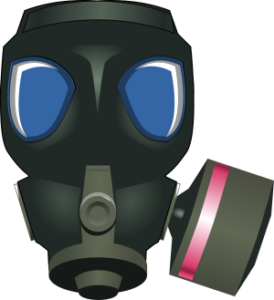 Contractors are responsible for providing their workers with a safe job site and with the equipment and training to keep themselves and others safe. The vast majority of contractors today gladly accept that responsibility and take it very seriously, but as Paul Albenelli said at last week's meeting of the ASCC Safety & Risk Management Council (SRMC), "it's a process." If a contractor has a safety culture and is committed to doing his best, mistakes can still happen. So you work to continuously improve, like lean construction for safety.
But can you be too safe? That's not actually a fair question. Being safe and meeting OSHA requirements are not always the same thing. This also applies to masons. The objective should be to see the big picture and create the safest possible working environment. Sometimes OSHA-dictated safety rules can be unfeasible or have unintended consequences, actually creating other hazards. One contractor told me that when safety lifelines were first mandated. Workers had only belts and if they fell, hanging by the belt would quickly cut off their air supply. Of course no one today would tie off without a full harness; the technology improved to match the need.
Unintended consequences may also be following the new silica dust rules. Perhaps the biggest complaint at the SRMC about the now-delayed silica dust rule is the feasibility of meeting the new 50 micrograms per cubic meter permissible exposure limit. Contractors want to protect their workers from silica dust and related health problems and if that's the level it really takes, then OK, but is that level realistic or is it just an arbitrary number? Is it technologically and economically feasible on a construction site to meet that limit? That case hasn't been clearly made. On some construction sites in the desert southwest, the limit may be exceeded just from dust blowing into the site. And what do you do to control dust in freezing conditions or inside occupied buildings where water can't be used? In some cases, the tool and the vacuum draw more power than the tool alone and may be enough to trip the breaker on the generator, requiring extra cords that contribute a new hazard.
The Construction Industry Safety Coalition, of which ASCC is a member, is encouraging the new administration to delay enforcement of the rule until OSHA and the industry can complete more research to determine if the new exposure limit can be met and how. We all want to be safe and protect workers but we want to do so in ways that are realistic and effective.
Bill Palmer's guest blog is published courtesy of Masonry Construction.
About the Author
---

Bill Palmer
Bill Palmer is editorial director of Hanley Wood's Commercial Construction Group, which includes digital and print versions of Concrete Construction, Concrete Surfaces, The Concrete Producer, Public Works, and Masonry Construction. Previously, he worked for the American Concrete Institute for 10 years as engineering editor and director of educational programs and was the executive director of the American Society of Concrete Contractors (ASCC) and of The Masonry Society. He has been the editor in chief of Concrete Construction for 16 years. Bill is a Fellow of the American Concrete Institute and is a licensed professional engineer in Michigan and Colorado. He lives in Lyons, Colorado and can be reached at [email protected]. Follow Bill on twitter @WmPalmer.